FLUIDOS KICK-OFF MEETING IN TURIN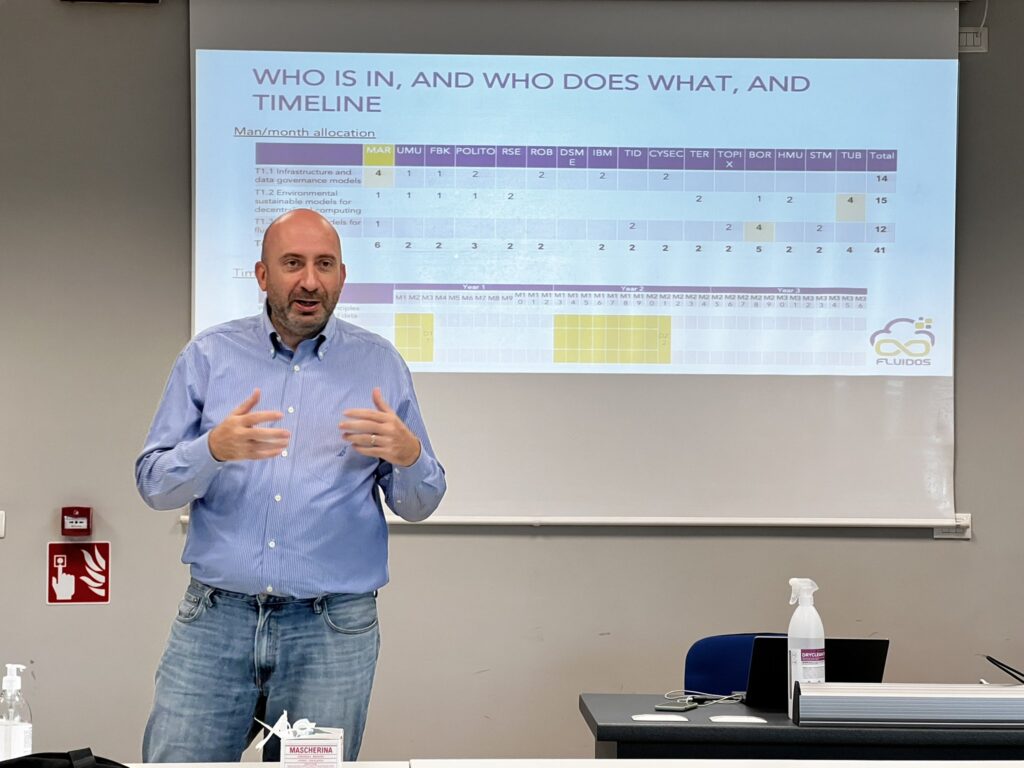 Between September 6th and 8th 2022, FluiDOS, the European Research and Innovation Action project, kicked off in Turin, Italy. The kick-off meeting was hosted at the University of Politecnico of Turin.

During the 3 day meeting, the project partners discussed the technical developments of the FluiDOS project and community-building actions. The consortium exchanged on a few key areas of development, including moving the gravity outside the data centre through automation and cross-integration, leveraging from open source software, algorithm and artificial intelligence, and a zero trust paradigm for security.

As a result of the kick-off, FluiDOS is keen to ensure that the research and development outcomes will enable the emergence of a multi-stakeholder market of edge services and apps crucial to ensuring a European digital autonomy that is safe, open source, and innovative.