FLUIDOS Consortium Marks 1-Year Milestone with Productive Meeting in Utrecht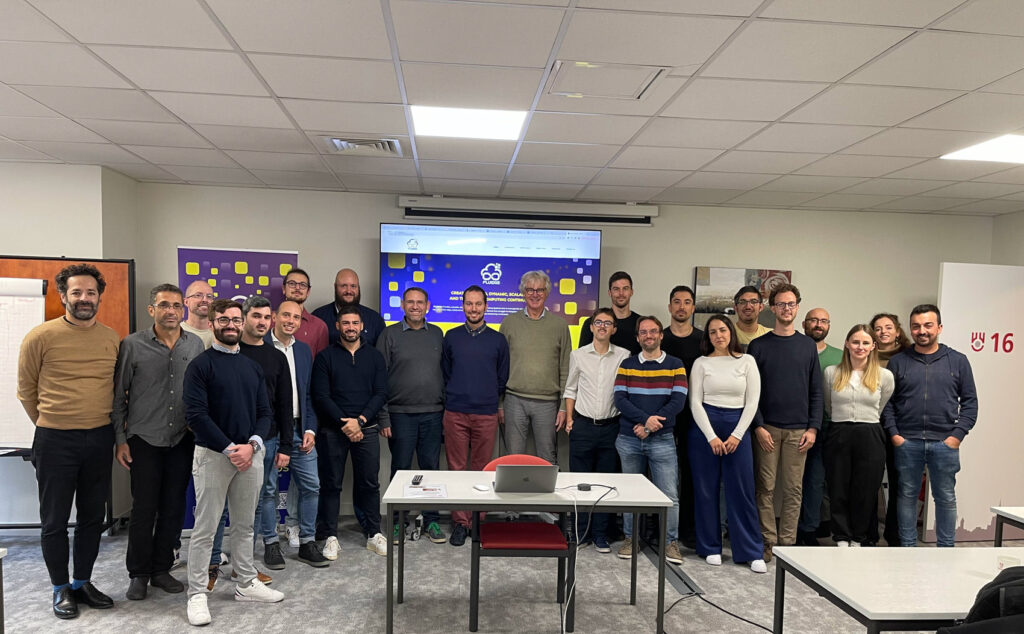 Members of the FLUIDOS consortium came together in Utrecht last week to commemorate a significant milestone—the project's one-year anniversary. The meeting saw fruitful discussions on the current status of the project and the strategic roadmap for the year ahead.
Productive Discussions
During the consortium meeting, project members reviewed the progress made over the past year. Notably, they delved into the innovative solutions being developed to address the challenges of edge computing, seeking to enable secure, scalable, and efficient operations at the edge.
Key topics of discussion included:
Achievements and Challenges: The consortium celebrated the achievements thus far and openly discussed challenges encountered during the project's first year.
Roadmap for Year 2: Plans for the upcoming year were outlined, with a focus on developing practical solutions for edge computing challenges.
Collaborative Efforts: Members emphasized the importance of collaboration in bringing the project to fruition, highlighting partnerships that have already been established.
A Vision for the Future
The FLUIDOS project has garnered significant attention due to its potential to transform the edge computing landscape. By seamlessly connecting and utilizing the processing power of heterogeneous edge devices, FLUIDOS aims to pave the way for a more efficient and scalable edge computing ecosystem.
As the consortium embarks on its second year, their vision for FLUIDOS becomes increasingly promising. The project seeks to empower industries by making edge computing more accessible, secure, and efficient.
Stay Informed
To stay updated on the latest developments and breakthroughs in the FLUIDOS project, follow our official social media channels and subscribe to the newsletter.