FLUIDOS at 2023 IoT Forum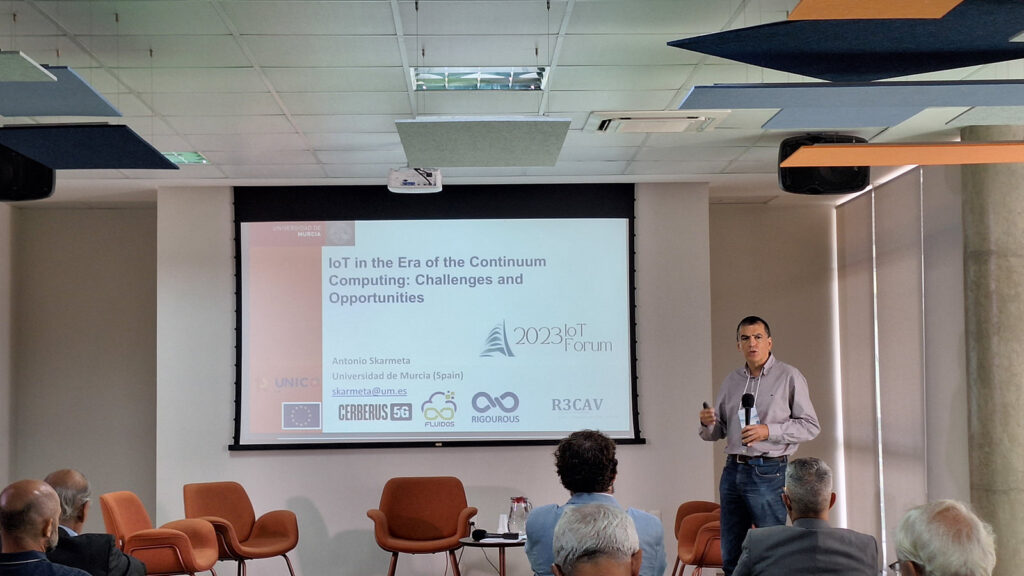 On October 25-27 2023 partner Antonio F. Skarmeta, Univesidad de Murcia, presented FLUIDOS at the 2023 IoT Forum that took place in São Paolo, Brazil. 
The presentation "IoT in the Era of the Continuum Computing: Challenges and Opportunities" focused on the advent of 5G and the possibilities brought by IoT. The session highlighted the challenges related the demands of new services and network infrastructures, and how EU projects like FLUIDOS can contribute to finding new solutions.