FLUIDOS PRESENTS VISION FOR SECURE AND INTELLIGENT 5G AND BEYOND NETWORKS AT IEEE SYMPOSIUM 2023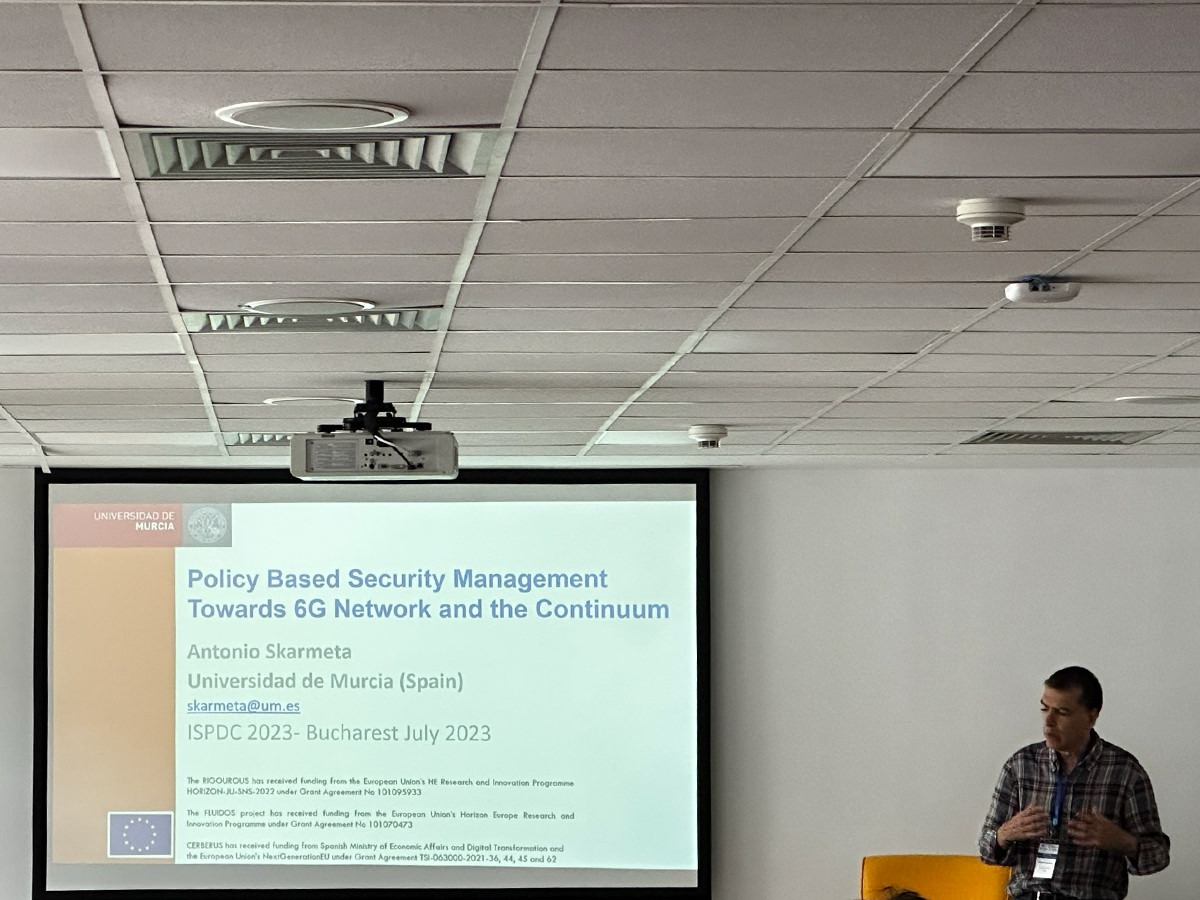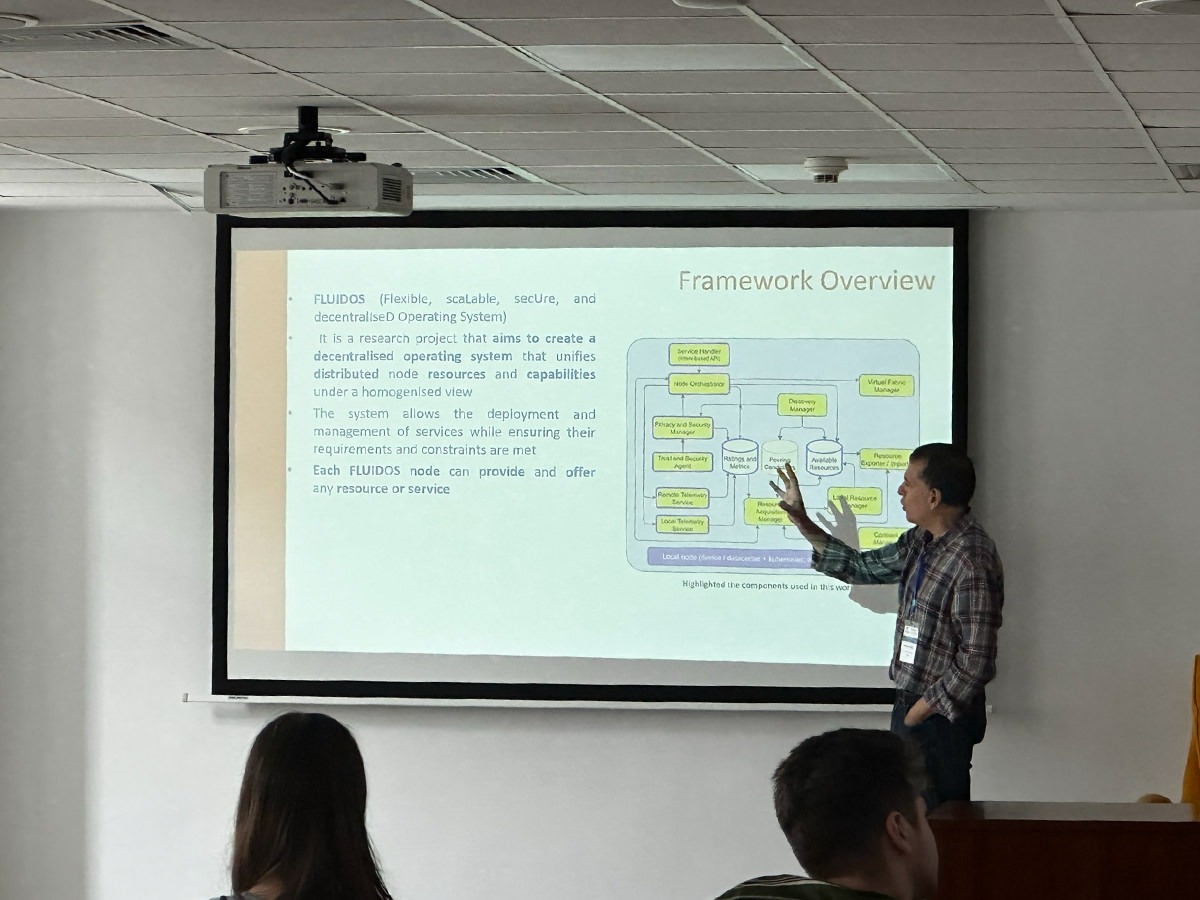 10-12 July 2023, Bucharest
Between 10 – 12 July 2023 in Bucharest – Full Professor at the Department of Information and Communication Engineering, University of Murcia, Antonio Skarmeta, represented the FLUIDOS project at the 22nd IEEE International Symposium on Parallel and Distributed Computing. As one of the keynote speakers, Antonio outlined his vision for the future of networks, emphasizing the significance of security enforcement and intelligent management to address the challenges presented by the heterogeneous landscape of 5G and Beyond technologies.
In his speech, Professor Skarmeta discussed the rapid transformation that future networks are undergoing, characterised by the diversity of devices, technologies, and infrastructure. The integration of edge computing paradigms is revolutionising service offerings by focusing on the isolation and individuality of service requirements in the form of Network Slices. However, despite the enormous potential, the heterogeneity of devices and technologies in 5G and Beyond networks has made manageability, especially in terms of security, a formidable challenge.

"The adoption of Network Slices as services has brought about a lack of common understanding on security agreements," stated Skarmeta. "Coupled with the massive adoption of these slices, enforcing security has become an especially challenging task."

Antonio emphasized that as new services emerge, efficient management of computing and network resources becomes paramount. The ability to handle vast amounts of data at different levels of the future infrastructure is crucial to delivering seamless and reliable services. This necessitates the secure configuration,
architecture, and coordination of processing nodes at various levels, spanning from end-devices to edge and cloud infrastructures.
During his talk, Skarmeta introduced several areas of intelligent management and artificial intelligence (AI) that can support heterogeneous processing infrastructures in 5G and beyond networks. He highlighted the results of some European Union (EU) projects that aim to address these challenges and provide solutions to enhance security, quality of experience (QoE), mobility, and adaptability in future networks.
"IoT, fog devices, and the emergence of 5G have ushered in a new era of data-driven and increasingly autonomous scenarios" Skarmeta explained. To effectively leverage the highly distributed processing capacities from IoT-Edge-Cloud continuum, we need secure and intelligent methods to offload processing operations to the proper levels of the computing network while meeting critical constraints such as delay and processing requirements."